What is Iron Wall ?
Iron Wall is a zine focusing on the Dateko Team who is recognized for their defense with their blocks. They are the Iron Wall!This lovely team is somehow underrated and this zine will be the opportunity to show our love to the members! Even with their intimidating aura, we all know they are just a bunch of goofs!Go, go, let's go, let's go, Dateko!
---
Who are the moderators?
Sarah, Forest, Cara, Jess and Vince. Learn more about them hereWhat is the content of the zine?
The zine will have two parts separated: high school period and adult period. For the high school period, it is composed of two parts: the volleyball club activities and the free time for the team.Will ships be allowed?
This is going to be a gen zine, meaning there will be no ships.Will other teams be allowed?
The main focus will be the Dateko team. However, we will allow some pieces to include the other teams in the volleyball part of the zine.Which format will be the zine?
The zine will be digital and physical. The digital and physical merch will be available too.In case we do not earn enough profit to provide the contributors with these, any items not offered for free will be available at manufacturing cost for the contributors.Will this zine be SFW or NSFW?
It will be strictly an SFW zine. Which means that no sexual or violent content will be accepted.
Where can the schedule be found?
You can find the schedule here.What are the requirements for the contributor applications?
You can find them here.Will the zine be for-profit or charity?
The zine will be for profit.How many contributors will be selected?
Our goal is to have 10 - 15 authors, 5 merch artists and 20 - 25 page artists to be a part of the zine.Will moderators be able to apply as a contributor?
Yes, but they will have to apply like every other applicant.Will applicants be able to apply for more than one position?
The applicants will be able to apply for more than one position, but they will only be selected for one.What compensation will contributors receive?
At the very least a digital version of the zine and all digital merchandise will be offered.Should the funds permit it, we will also provide a free copy of the zine, free shipping and a free merchandise bundle.• • •* FAQ subject to minor adjustment.
---
| Event | Date |
| --- | --- |
| Interest Check | January 26 – February 26 |
| Mod Applications | February 15 – March 15 |
| Mod App Result Emails Sent | March 20 |
| Writer Applications | April 11 — May 9 |
| Artist Applications | April 25 – May 23 |
| Writer App Result Emails | May 18 – 19 |
| Artist App Result Emails | June 1 – 2 |
| Check-In #1 | July 9 – 11 |
| Check-In #2 | August 13 – 15 |
| Check-In #3 | September 10 – 12 |
| Final Submissions | September 30 |
| Preorders | October 29 – December 6 |
| Order Fulfillment | TBD |
---
The Dateko Zine mod team is proud of the incredible and talented contributors! The Iron Wall has all its components!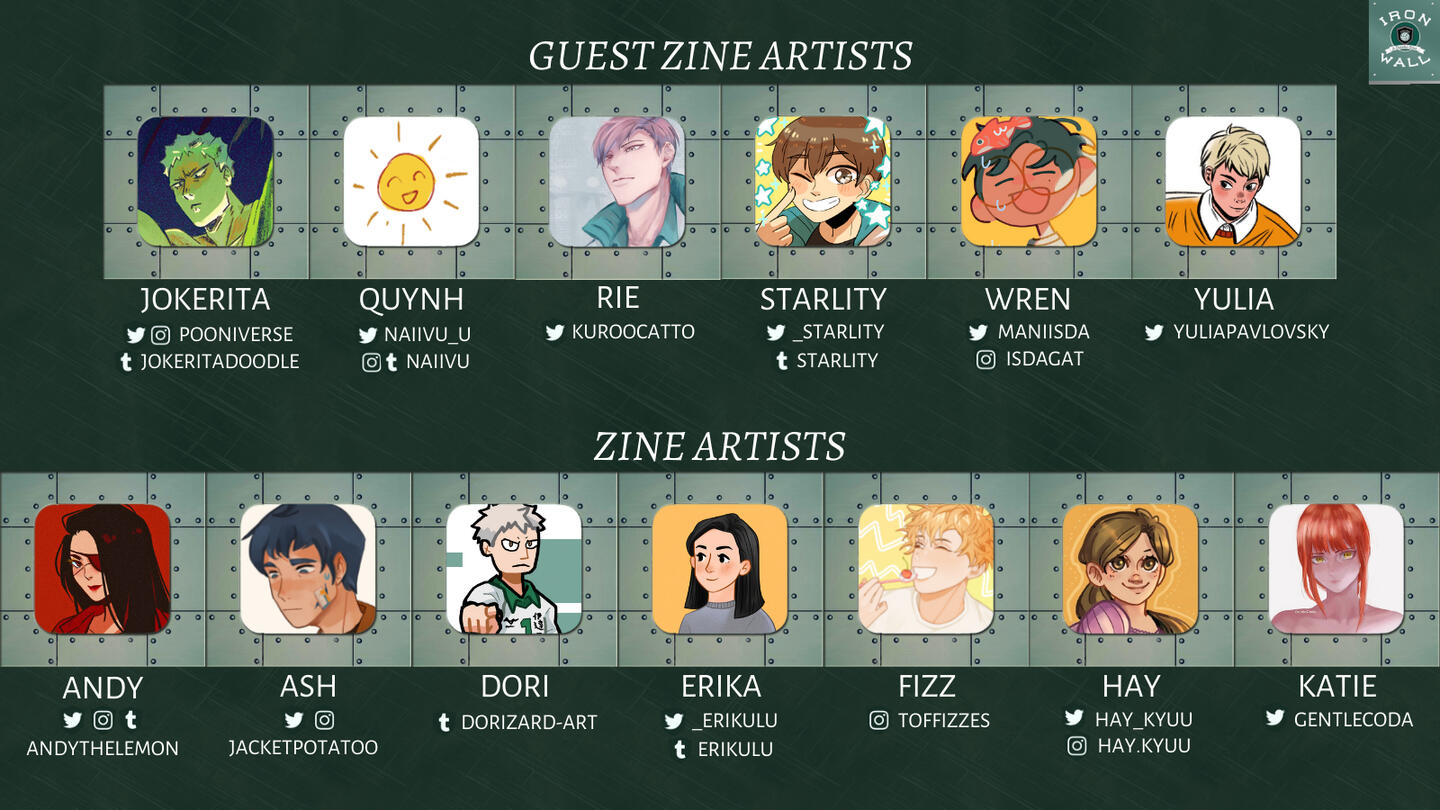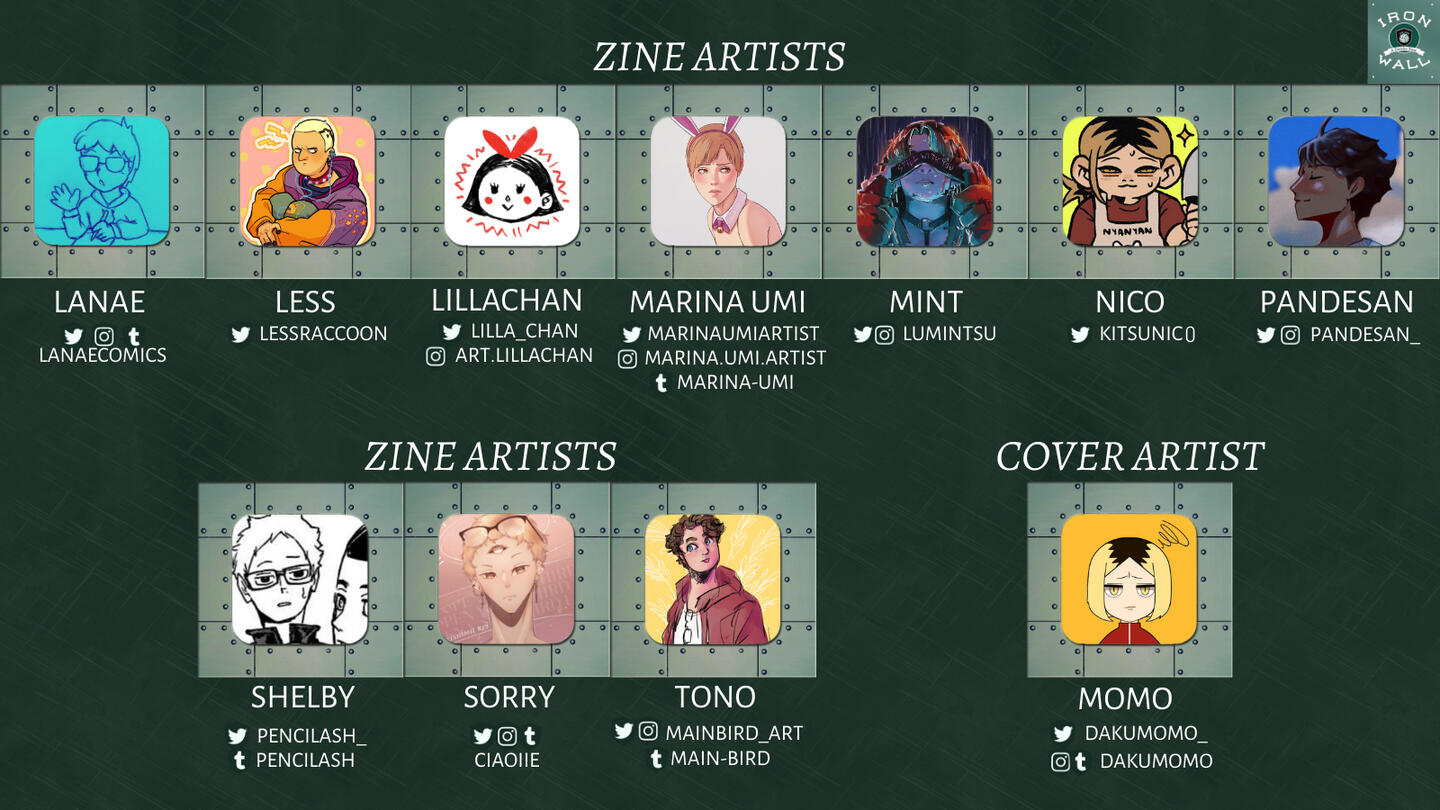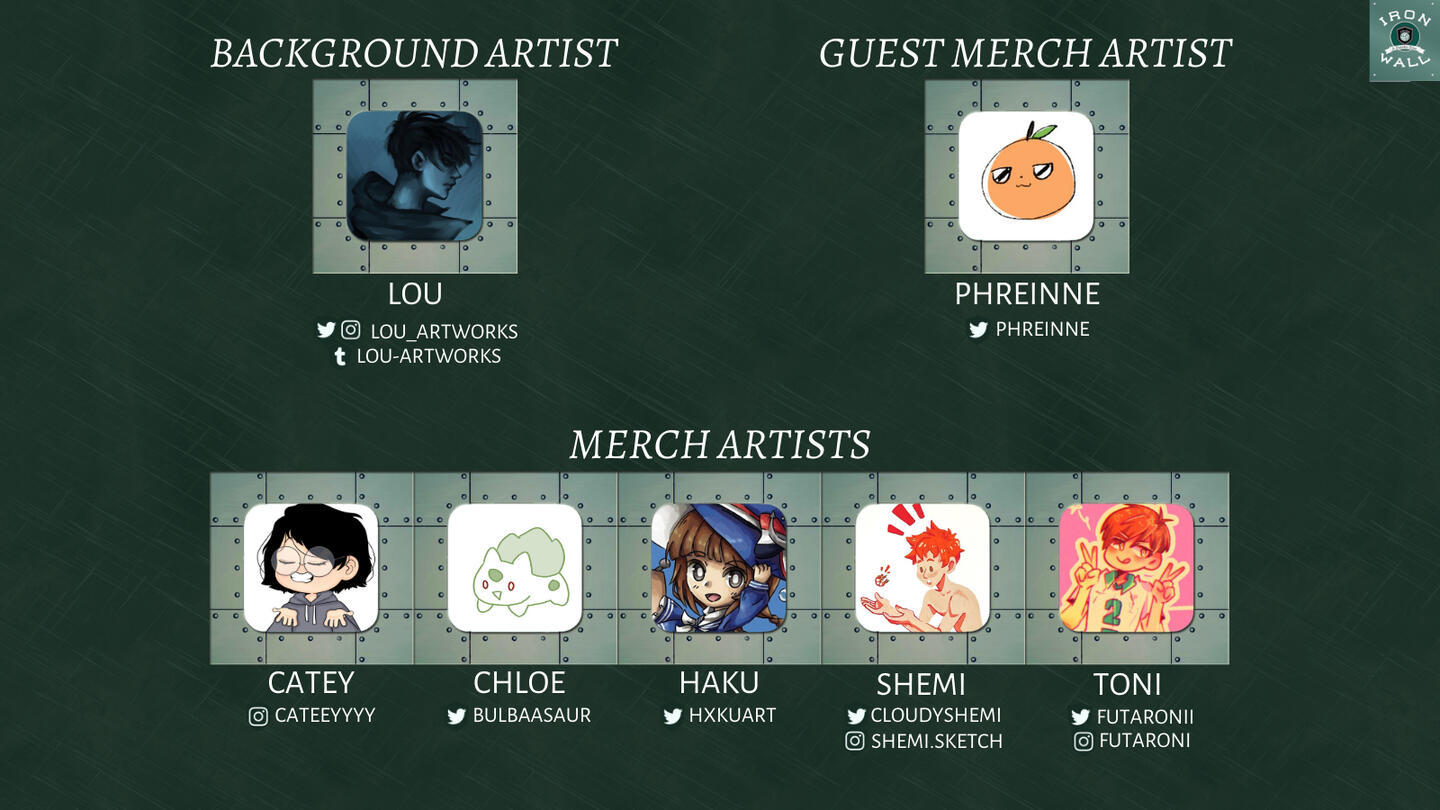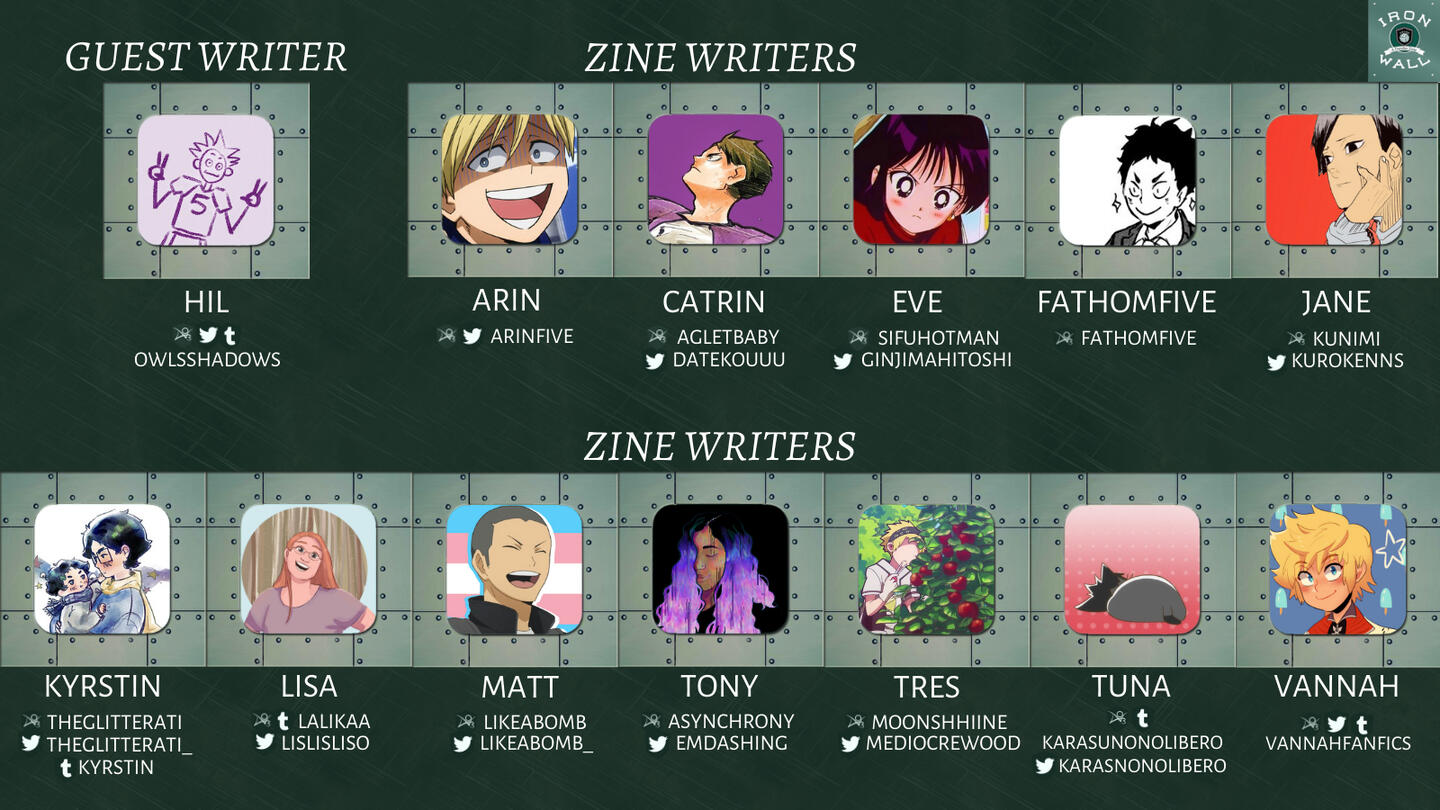 ---